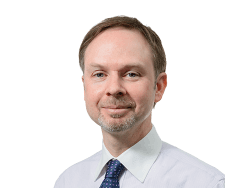 Name:
Christopher Bryan Jones
Hometown:
Birmingham, Alabama, US
Job Title:
Editor-In-Chief
Favorite Hangout in Tokyo:
My favorite places—not in Tokyo but nearby—are Enoshima and Kamakura. The area has lots of temples, and I used to go there often for photo safaris. There's one station on the quaint Enoden Line from which you can walk up the mountainside along Sagami Bay and find a spectacular view of the sun setting behind Mount Fuji.
What do you do at Custom Media?
I'm the editor-in-chief of The Journal, the magazine of the American Chamber of Commerce in Japan (ACCJ). A big part of my job each month is planning and editing the content for The Journal and coordinating writers—ACCJ members and freelance journalists. I usually write a feature article, and sometimes I write about chamber activities.
I was a designer before becoming an editor—having worked in magazines for 22 years—so when I approach the magazine as the editor I'm not only concerned about the words, I'm also concerned about the way all the elements come together. I have a certain vision of what I want a story to look like, and I try to make the magazine more visual. I work with the design team on layout ideas and try to make suggestions where I can.
I am also the liaison between Custom Media and the ACCJ with regard to the magazine, and sometimes other projects.
Beyond The Journal, I do a lot of writing and editing for business development projects. I have a background in marketing and communications, and I use my experience copywriting for those specific purposes to help Custom Media produce perfectly targeted creative for our clients.
I also work with words off the printed page. I've been a podcaster since 2010, which makes me one of the earlier content producers in that field. Podcasting is something we've started doing recently at Custom Media with our BIJ.TV podcast. I believe very strongly in podcasts and audio content as a way to dig more deeply into an issue. It's a powerful tool in any company's content marketing mix, and I wanted to bring that to what we're doing at Custom Media as an expansion of our services and portfolio.
What inspired you to work in journalism?
It's something that has just evolved from my varied life experiences—the common thread of which is creativity. I was actually a classical musician before I was a designer, playing professionally as a bass trombonist for seven years. I've always enjoyed creating things, and I'm a very visual thinker. This led me into design, which led me into magazines. Initially, I worked on the prepress side before the design side. This was in the mid-1990s when we were still taping slides on to drum scanners, processing and stripping film, and making match prints for color proofing by hand to get to the final printed magazine.
From 2000 to 2002, I was the communications manager at Tokyo American Club and oversaw the magazine that is now called INTOUCH. That job involved more than just producing a magazine, and helped push forward my transition from art director to editor.
Over time, I had more opportunities to write, and bit-by-bit transitioned entirely to the editorial side.
What is the key to good journalism?
I think one key—especially in today's "post-fact" world—is to approach things from a neutral point of view. Your goal is to learn and to help the reader learn, not to promote a certain agenda.
It is more difficult to trust information sources these days. While journalists may not always be intentionally trying to move the reader to one side or the other, the current nature of news and media has pushed many in that direction and it is harming their work.
You must be careful not to go into something with a preconception, or go into it looking to prove a position, because then the questions you ask and the research you do become slanted towards trying to prove that preconceived position. I try to look at everything from multiple points of view. I have my own views and opinions, but I am also willing to admit that my position may not be correct if I get enough information to prove otherwise.
If you're going into an interview or exploring a topic, it's important to craft the questions to take into account many possibilities, and to make sure they aren't designed just to obtain a specific answer or a specific bit of information. You should also be flexible and quick on your feet so that you can explore new information on the spot, based on the flow of the interview. Unexpected things often arise.
A good story in a magazine is one that provides information that the reader didn't know, things that they hadn't considered, and pushes them to think about the topic in a way that they hadn't thought about before. Hopefully, the story will even be a springboard from which they set out to learn more.