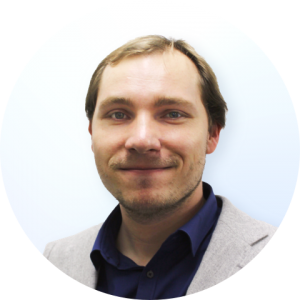 Camiel Landheer, from the Netherlands, interned at Custom Media from February to June 2019, where he worked closely with the sales and business development teams. Before he left, we asked him about his time with us.
How did you discover Custom Media and why did you join us?
I'm studying international business innovation and I really wanted to go to Tokyo because I studied in Shanghai two years ago, and I really liked the feeling of Asia. I thought Tokyo was going to be a fun place, and since Japan is the third-biggest economy in the world, I thought it would be a good pick from a career and business perspective.
What did you expect?
I thought the company would be much more Japanese. I understand now from the last five months working here that it's a pretty special company in the sense of how many foreigners work here, and the culture and diversity.
What were your first projects?
Housing Japan and contacting universities for education specials in BCCJ ACUMEN and The ACCJ Journal. With my digital background, I tried to improve the sales side for the education specials a bit. The idea I had was implementing a customer relationship management system which allows you to bulk email everybody with tracking so you can see if people clicked on the links we included and actually read the linked articles. So out of 200 recipients you can see that, say, 60 have opened it and 30 have clicked further on the links, which makes those 30 a lot more likely to be good leads.
What was your most interesting project?
That was probably the last one I worked on, which is a web project that's in development and will be revealed later. Robert Heldt, the Custom Media president, recognized my digital background and thought it would be a good project for me. It was great because it was really my project and I could do whatever I wanted. I did research on the target market, and what the user experience and user interface need to look like.
What was your greatest experience at Custom Media?
Definitely volunteering with Executive Fight Night. That was the coolest event I have ever been to. We managed to get several million yen in donations with 10 volunteers of which I brought in almost half, so that was really fun. The boxers were actual people from different companies around Tokyo. If you watch professional boxing, you might be a fan of a particular fighter, but you don't know them. This was different. Everybody was going wild. You'd have people saying, "Rob! Get him Rob!" I've never seen anything like that.
Overall, what did you learn?
I've learned that Japan is a very special country and that my opinion is not always the best one. I thought I would be a natural at sales, but I found there was a lot that I could learn from members of the sales team. But in general, I learned a lot working with so many different members of the Custom Media team and trying a lot of different things.
What's next?
I'm going to travel around Japan, then visit Myanmar for three weeks, and then I'm going to go back home to start my fourth year at university. I'll be working on my thesis based, in part, on my experience interning at Custom Media.