Meet Custom Media's Consulting and Sales Manager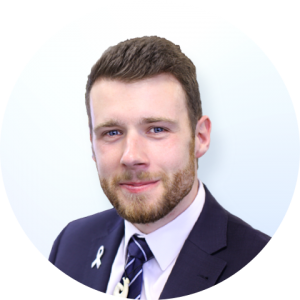 Hometown:
Wellington, New Zealand
Job Title:
Consulting and Sales Manager
Favorite hangout in Japan:
I like Chiyoda-ku—specifically Marunouchi. I think it's the real center of Tokyo.
Tell us about your background:
I started my first business when I was 13 selling food at school because my school tuck shop was awful. When I finished high school, I started a Subway franchise, then I studied Marketing and Economics at Victoria University of Wellington before going to Okinawa for one year. I went back to New Zealand in 2013 and worked in local government for two years doing community development—that was largely events, youth development, running the youth council, working with governance, grants and funding, and supporting non-profit associations. After that I did community facilities management before traveling around the world. Then I joined Custom Media in 2018!
What do you do at Custom Media?
I lead a dynamic, diverse, and creative consulting team of four professionals. Our primary focus is advertising sales, but we also help clients navigate the overall media and creative services landscape at Custom Media. Most of the time that is our in-house publications The ACCJ Journal, BCCJ ACUMEN, and The Canadian, as well as the Tokyo American Club's INTOUCH magazine, for which we are the exclusive advertising agency, and Housing Japan. But it could also be video, websites, and other services that we offer. Sometimes clients want to do media buying, so that might mean helping them with Google, Facebook, or other kinds of digital media.
What are the most important skills when it comes to advertising sales?
Being able to build rapport. You also need to be informed, well researched, and have a good understanding of your clients' industries. If you don't understand the competitive landscape—the product landscape, and the way that technology is changing things—or the client's needs, you're not going to be able to offer them something that will help them achieve their goals.
Which part of your job do you enjoy the most? What are some of the challenges of your role?
I enjoy finding the source of pain for clients and coming up with an effective solution. A thing that I am really passionate about is setting up campaigns that we can monitor and whose success we can track. One challenge is that creative services can be a very competitive industry. We also face perceptions that our sector is no longer providing the value that it used to. Print is something that gets seen as a declining media, but in Japan it is actually slowly growing—of course, digital marketing is growing much faster—but the overall advertising sector is growing. That is why we have a range of services that we can help people navigate. Print has become a niche media with the unique power of being way ahead of the pack—the overwhelming amount of unsolicited and intrusive digital messages we endure every day, much of which is not a credible source of information for consumers.
What advice do you have for someone who wants to work in sales?
Develop soft skills. In Japan things work slower compared to what we might be used to overseas. You have to build relationships and you have got to understand clients' needs and wants—even then, you might not be able to sell them something. Have some patience and don't try and chase someone down the street with a sales pitch. No one likes that, it won't get you anywhere, and it won't get the client anywhere either.
What do you like most about working at Custom Media?
The people. We have such a fantastic, diverse, international environment at the office. Japan can be a tough place to work, so it is really great to be part of a company that has a more global perspective about how a working environment can thrive. As a result, Custom Media attracts awesome personalities with energetic attitudes. I love that everyone has such profound and fascinating experiences to share.