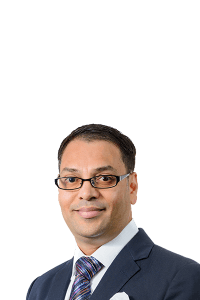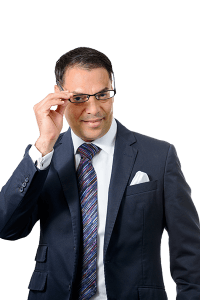 Robert Heldt India
President and Co-founder
From a distinguished hospitality and advertising background, Robert manages hands-on a diverse and talented team of creative individuals producing digital media, magazines, branding, and communications.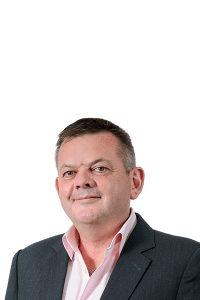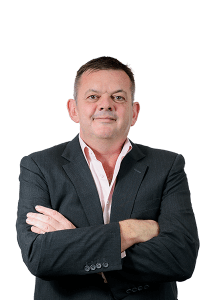 Simon Farrell UK
Publisher and Co-founder
With extensive knowledge and key contacts from many years in the global print, digital, and broadcast media, Simon leads a diverse team of experienced editors, writers, designers, and photographers.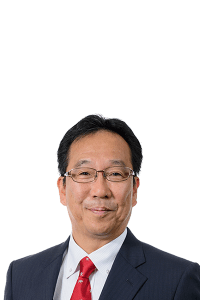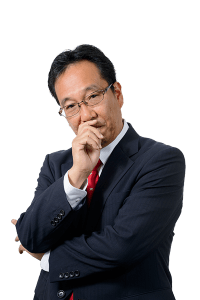 Masashi Kamimura Japan
Director of Corporate Affairs and Business Development
An award-winning IPO specialist, Masashi was placed on the global recruitment industry's "Hall of Fame" for being the first individual to take two companies to the Tokyo Stock Exchange, and was awarded the industry's highest accolade for his "unrivaled career in the recruitment industry". He has a varied and extensive background in publishing and recruitment, with solid managerial experience.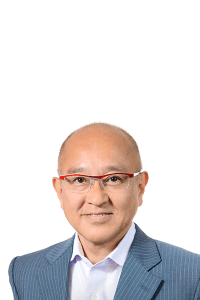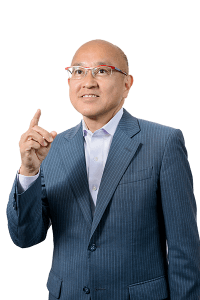 Kunio Kikuchi Japan
Advisor
Kunio has 30 years of business and brand management expertise, enabling direct access to corporate and affluent consumers. Prior to his other current position as president and CEO of Kikuchi & Associates, an international business management company, he led the prepaid and new payment groups of American Express, as vice-president and general manager of Japan/Asia Pacific.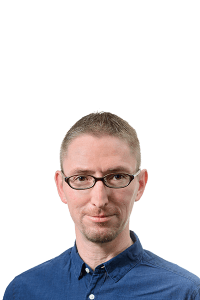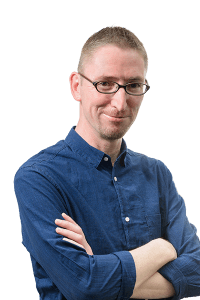 Paul Leonard UK
Studio Manager
With almost 30 years of experience in digital and print publishing, as well as software engineering and global projects, Paul has held a number of senior positions at leading newspapers, advertising agencies, design agencies, and internet firms in the UK and Japan.
See Interview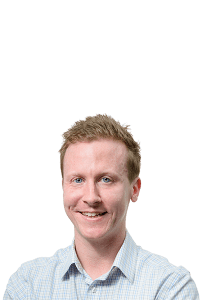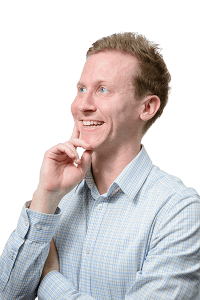 Michael Pfeffer US
Senior Graphic Designer
Michael has more than 15 years of experience in print and digital publishing in New York and Tokyo. His specialty is creative print, logo, and package design. His recent work includes the redesign of The Journal, the magazine of the American Chamber of Commerce in Japan.
Read Interview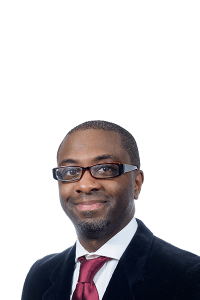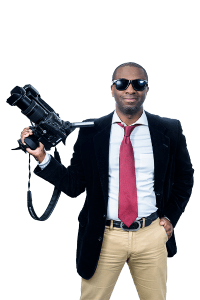 Alan Welch US
Senior Video Producer
Alan has over twelve years experience as a video content creator. His specialities include production of corporate promotional pieces, music videos, and TV commercials. He is also certified fluent in Japanese, and has extensive experience directing Japanese production teams.
Read interview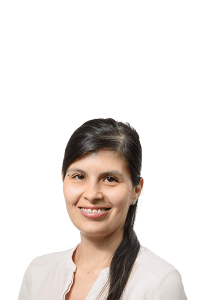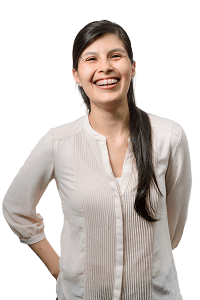 Ximena Criales Mexico
Graphic Designer
Ximena has more than eight years of experience in developing logos, corporate identity, infographics, and editorial design. She has created designs for a diverse range of clients, from rural communities in Mexico to prestigious private institutions. She is involved in the production of The Journal, the magazine of the American Chamber of Commerce in Japan.
Read Interview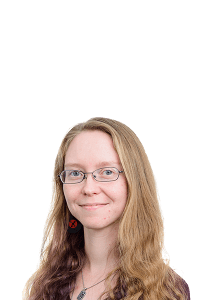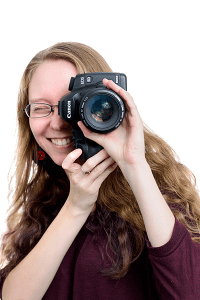 Melissa Rothmann Germany
Video Producer
Melissa graduated with a Master of Arts degree from the University of Applied Sciences in Salzburg, Austria. She has a passion for traditional handcrafted animation and awareness-raising documentaries. Being a media all-rounder she has worked in pre-production, on set and in post-production creating award-winning animations, short films and feature documentaries.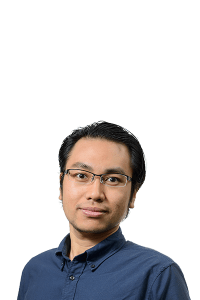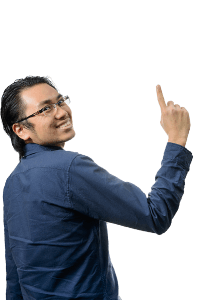 Brian Susantio Indonesia
Senior Web Developer
Brian has several years of experience in web development, including programming, user experience design, user interface design, and system design. He works on web-related projects.
See Interview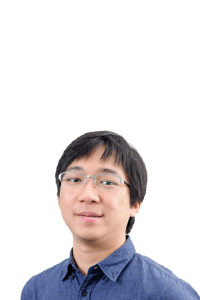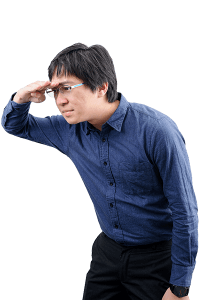 Devin Surya Putra Indonesia
Web Designer
After several years acquiring valuable experience and skills in web-related fields such as planning, designing, and developing, Devin moved to Japan in 2016 to further develop his career. Having worked as a freelance web designer, Devin has an exceptional ability to fully understand and fulfill his clients' many expectations to their entire satisfaction.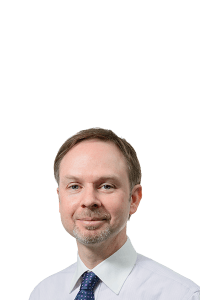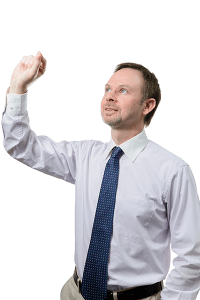 Christopher Bryan Jones US
Editor-In-Chief
A 20-year veteran of media and publishing, Christopher is an award-winning writer, editor, and designer who has worked on magazines and directed marketing and communications in Japan and the United States. He is the editor of The Journal, the magazine of the American Chamber of Commerce in Japan.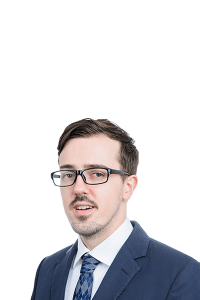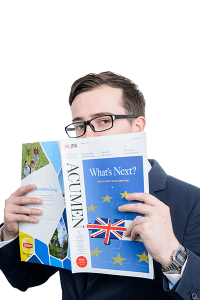 Chris Russell UK
Senior Editor
Chris has over five years of experience working in journalism and the media in his native UK and in Shanghai. He is the editor of BCCJ ACUMEN, the magazine of the British Chamber of Commerce in Japan.
Read interview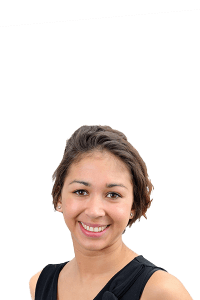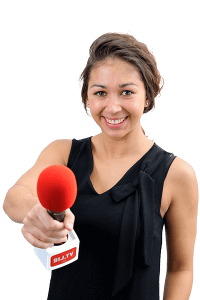 Maxine Cheyney UK / Kenya
Staff Writer
Maxine is a Kenya-born British-Seychelloise-Pakistani with experience as a writer and editor for a business publication in London, as well as in the charity sector and as a freelancer in the UK and Japan. Maxine writes and edits articles and advertising content for The Journal (American Chamber of Commerce in Japan), BCCJ ACUMEN (British Chamber of Commerce in Japan), and INTOUCH (Tokyo American Club).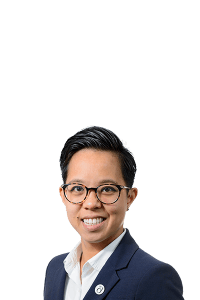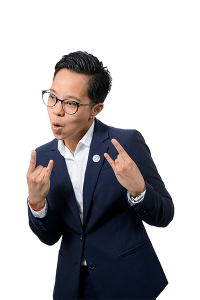 Joy Fajardo US
Client Services Director
By combining experience in strategy and multi-media management with a solid technical background including in web development, photography, and software application, Joy provides campaign and creative direction to a diverse array of projects with a focus on digital strategies. Joy also has a background in non-profit organizations and a passion for building community through shared values.
Read Interview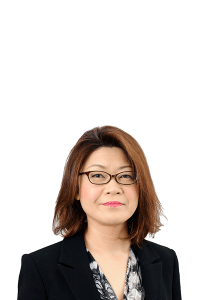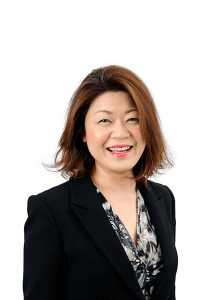 Masako Inagaki Japan
Client Services Director
With unique experience in both creative and business consulting, Masako focuses on understanding clients' needs, as well as accurately analyzing and creating concepts to appropriately communicate with target audiences. Her main interest is in cross-cultural communication.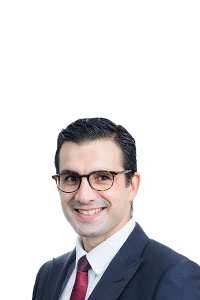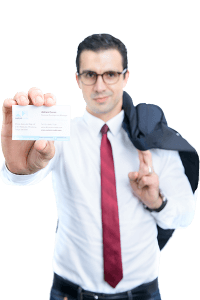 Adrien Caron France
Business Development Manager
Adrien has lived and worked in France and Australia prior to Japan with 10+ years of experience in Hospitality, Consulting and Event Management. He now applies his excellent negotiation and people management skills to contribute building key customer relationship and help identify business opportunity for both Custom Media and clients.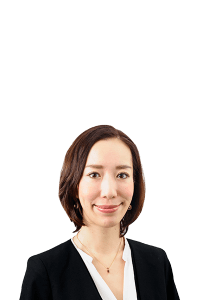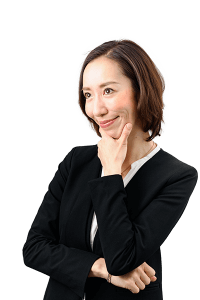 Kaori Kobayashi Japan
Business Development Manager
With more than 10 years of business development experience in various industries, Kaori is skilled in building long-term relationships with clients around the world. With her bilingual skills and global mindset, she leverages her expertise to find solutions that meet clients' demands in different cultural settings.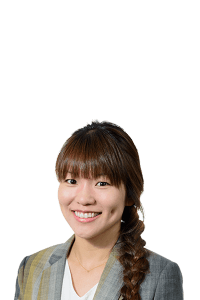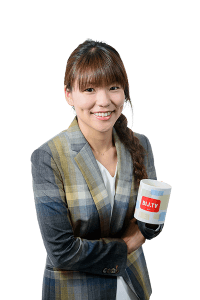 Megumi Okazaki Japan
Head of Project Management
Our key bilingual member has excellent communications skills, with a global perspective gained from extensive experience working in the US, Canada, and Japan. Megumi has worked as a project manager for major marketing, media, digital, print, and design projects for key clients based in Tokyo and abroad.
Read Interview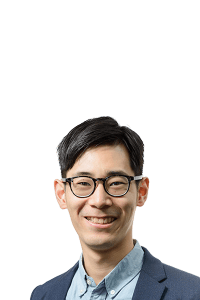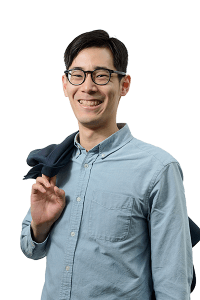 Yoshiki Tatezaki Japan
Project Coordinator
Yoshiki provides Japanese-language editorial support and bilingual support for a wide range of projects including print, website, video, and event coordination. He has lived and studied in the UK and Canada, and holds a Master's degree in social psychology.
Read Interview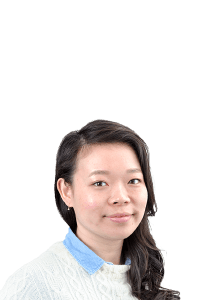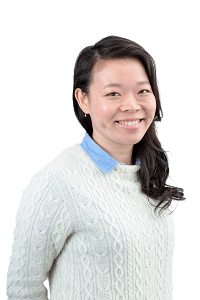 Ayako Nakamura Japan
Project Coordinator
Since starting her media career in Tokyo, Ayako earned a broad range of experience and skills in translation and layout design. She ensures that all projects run smoothly, on time and within budget by clearly communicating with team members and clients effectively and efficiently. Ayako has also studied in Kyoto and has an MA in graphic design and communication from the University for the Creative Arts in Epsom, England.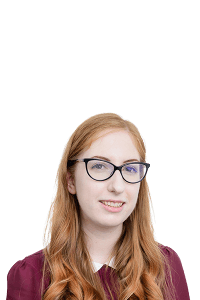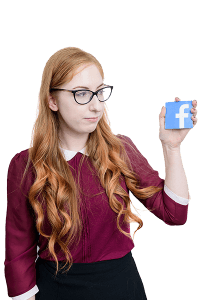 Sophia Kirtley UK
Sales and Marketing Officer
Sophia provides support across a range of marketing projects, often focusing on social media. An alumni of the JET Programme and with experience working at the British Embassy Tokyo, she believes in the value of cross-cultural communication in international marketing. She graduated from the University of Leeds with a BA in Japanese, which included a year at Tokyo University of Foreign Studies.
Read interview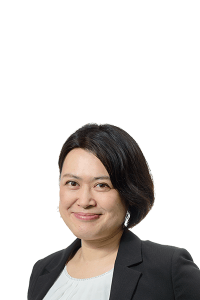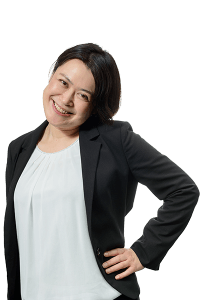 Kiyoko Morita Japan
Office Manager & Media Coordinator
Kiyoko has almost 10 years of experience in secretarial and office administration in international firms, including four years at ExxonMobil Japan's project office. She provides bilingual support for the compilation of materials for The Journal and BCCJ ACUMEN, the magazines of the American and British chambers of commerce in Japan respectively.
Read Interview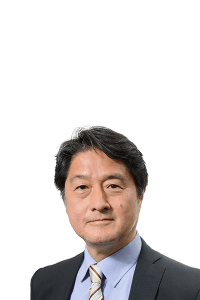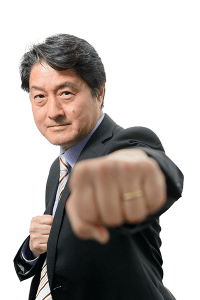 Kotaro Toda Japan
Business Development Director
Kotaro has more than 10 years of experience with the American Music TV Station Group in London, Singapore, and Hong Kong. He has contributed to magazines such as SevenSeas, Esquire (Japan), Marie Claire (Japan), and Keizaikai. He is also the author of On The Road In Europe, a book chosen by Hajime Banno, CEO of Bose Japan, as one of the "greatest three books in my life" for the Bungeishunju Book Club in 2015.
Read Interview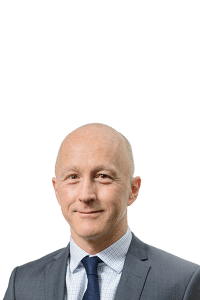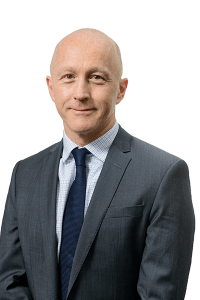 Anthony Head Australia
Sales Director
With a career in sales management across print, digital, and event platforms spanning 20 years, Anthony has worked with many leading companies to help them develop and implement strategies for business growth. Through his experience in Sydney, London, and Tokyo, he offers unique marketing and sales insights as well as a passion for building clients' business.
Read Interview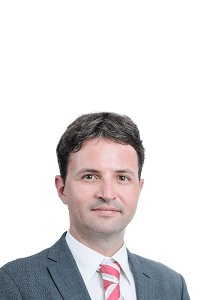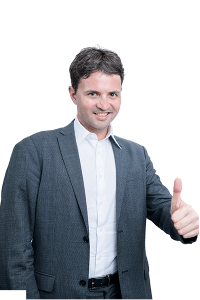 Edvard Vondra Croatia
Account Manager
An accomplished marketing and sales professional with an MBA in Entrepreneurial Leadership, Edvard is skilled in building client relationships, creating engaging inbound marketing and advertising strategies, and increasing market share. His focus is to define and satisfy customers' needs, and exchange valuable information and best practice.​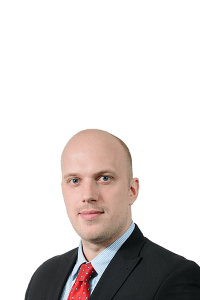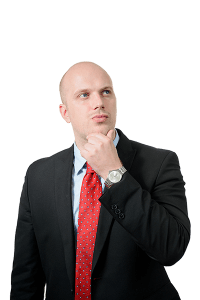 Andrew Williams UK
Account Manager
Hailing from London and having lived in Japan, Australia and the US, Andrew enjoys developing relationships with clients and relishes the opportunity to work within an international team. Having graduated with a Master's in Japanese Business from the University of Leeds, Andrew has since returned to Japan and is keen to provide a consultative service to clients both old and new.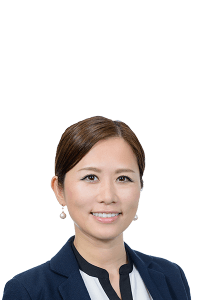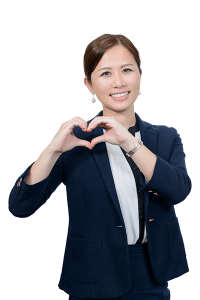 Reiko Natsukawa Japan
Account Manager
Reiko has more than 10 years of experience in sales within global corporations. Her work includes serving clients in the hospitality, finance and automotive industries. Having lived in the USA for seven years, she has a global perspective that helps her deliver successful outcomes for a wide range of clients.
Read interview